Posted on
By Cooper Manuel
On this page, we'll be discussing how to create a safe bathroom environment, and how to maintain that safety for yourself and others.
---
Welcome to our blog about bathroom safety! On this page, we'll be discussing how to create a safe bathroom environment, and how to maintain that safety for yourself and others.
---
Why is Bath Safety Important?
Making sure your bathroom is safe for yourself and others is important for one really big reason: to prevent accidents that may cause severe injuries. According to the Center for Disease Control and Prevention, "people over 85 suffer more than half of their injuries near the toilet." As we get older, our joints aren't as strong as they once were. So, it makes sense that injuries will inevitably happen when there's a lack of proper bath safety accessories.
A safer bathroom environment provides security from falls and other injuries that could occur, not only for you, but others that may use your bathroom. Reducing the risk involved with using your bathroom might save you a trip to the emergency room, potentially saving you thousands of dollars in medical bills.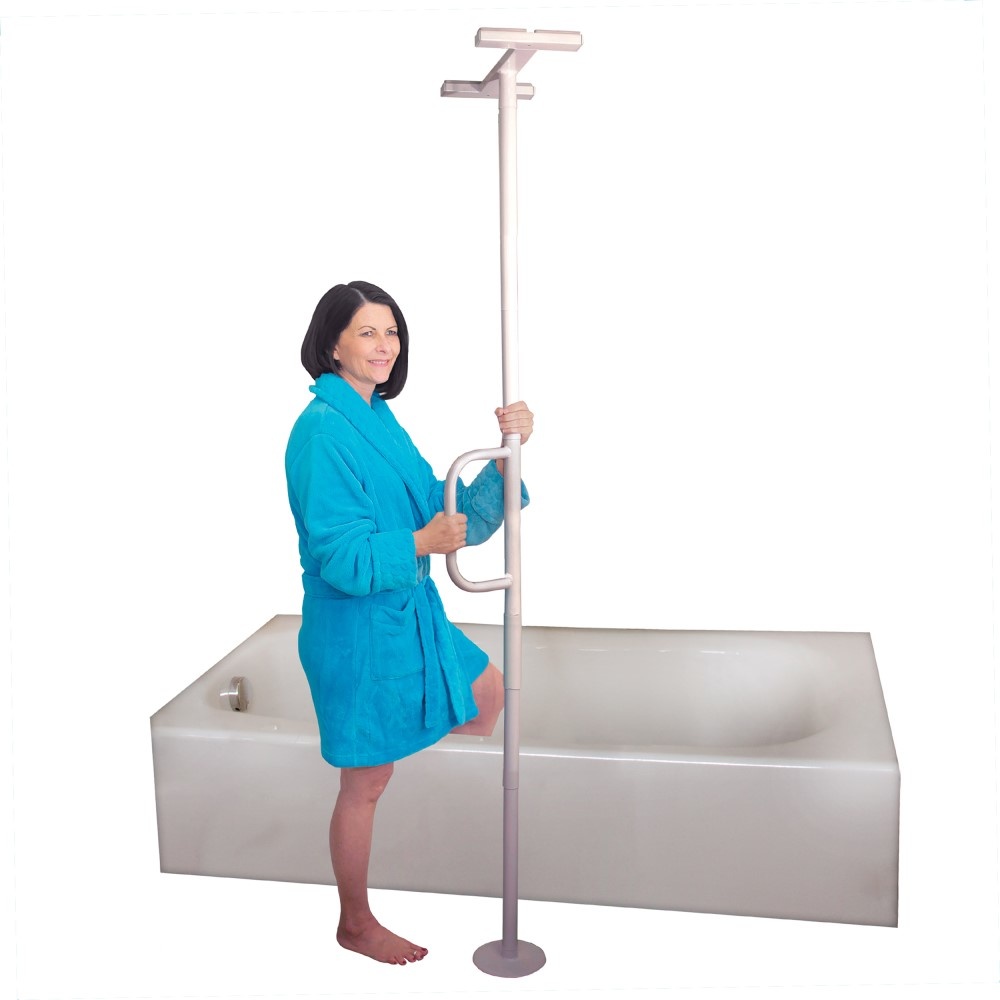 ---
How Can I Make My Bathroom Safer?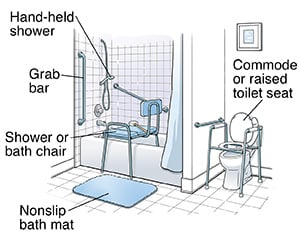 Making your bathroom safer isn't as hard as you might think. A big part of bathroom safety is reducing the risk involved with using the bathroom and there's plenty of ways to do that. A majority of injuries that occur in the bathroom are caused by unintentional falls. Knowing that, it's easier to modify a bathroom to prevent accidental falls.
Falls in the shower can mostly be avoided by investing in a grab bar or shower mat. However, a transfer bench that is placed inside the shower can also reduce the chance of unintentional injuries. If you're concerned about injuries that may occur while using a toilet, consider investing in an over-the-toilet commode, or a raised toilet seat. Most commodes come with handles that provide more support when it's time to stand.
If you're not interested in an over-the-toilet commode, there are raised toilet seats that also come with handles. Another option is to install a grab bar next to your toilet, if the area allows, although a grab bar may be more useful in the shower.
---
Finding Security in Your Toilet
A commode is a stationary or mobile toilet that can be used just about anywhere in your home! All commodes typically come with handles that provide support when standing and a bucket that slides in and out which allows for cleaning. Some commode handles, or arm rests, detach and swing out of the way when you don't need them. Other commodes come with wheels, which allow for portability.
Although commodes can come in a variety of forms, they all provide security and safety while relieving yourself. To extend the life of your commode, avoid using it in the shower. We also recommend cleaning your commode daily, or after each use.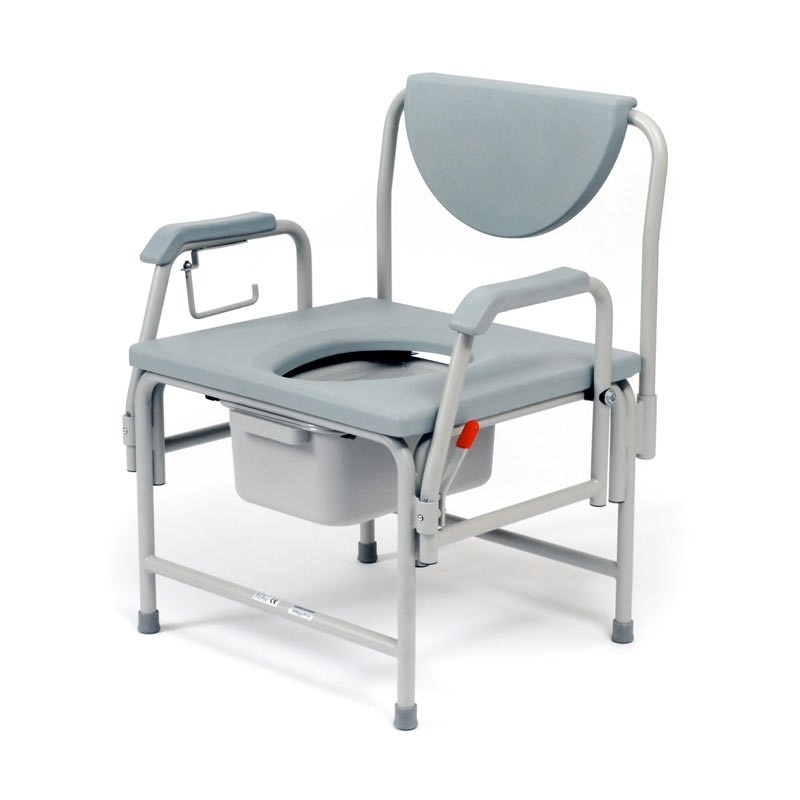 Cleaning a commode is typically something that no one wants to do. However, there are ways to make cleaning a commode slightly more bearable. Personal protective equipment like gloves and masks can help tremendously. When it comes to getting rid of an odor that lingers in a commode, try placing your commode in a shower and mixing half a cup of white vinegar with two cups of water. Scrub it with a cleaning brush and rinse it with the shower head. Once the rinsing is complete, make sure to wipe the commode down with a dry towel to prevent rust.
---
Being Confident in Your Shower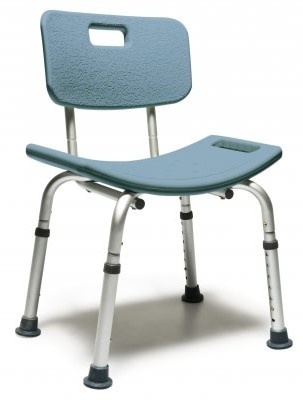 If you find that you have a lack of stability while you're showering, consider investing in a bath chair, also known as a shower chair. A bath chair allows you to sit down and relax as you bathe. Some bath chairs have a padded seat, or a backrest, for added comfort, and a place to add a small basket for things like shampoo and body wash.
You may also find that transfer benches can be equally as useful. A transfer bench is placed halfway inside your tub and halfway outside of the tub. This eliminates the risk of tripping over your tub wall, making getting in and out of the shower a lot easier. These benches also can include a backrest or a padded seat. Some transfer benches even come with a sliding and/or swivel chair to make things even easier!
Installing a grab bar is another alternative to providing more security and reducing risk while using your bathroom. Some grab bars use suction to stay on the wall of a shower, however, this isn't applicable all the time. A lot of showers have tile walls which have a grout sealant. This makes the suction method less secure. Fortunately, there are grab bars that can be installed using screws and a power drill. Just make sure not to crack one of the tiles!
---
We hope you've found this article helpful! If you have any questions about bath safety, feel free to call us, or come into one of our locations. We'd love to answer any and all questions you might have!
---
Our Business is Your Good Health