This page is dedicated to the Cloud PR-515 MaxiComfort with Twilight lift chair. In this blog, we'll be diving into what makes this chair great as well as its features and benefits.
---
Welcome to our blog about the Cloud PR-515 Lift Chair with Twilight Technology! In this blog, we'll be breaking down what makes this chair a great lift chair and why you need the supreme reclining experience that it offers.
The MaxiComfort Cloud with Twilight uses our patented 5-motor cradle technology which provides a plethora of relaxing positions to ease your body. Twilight technology is unlike any other seating system worldwide. Only Twilight provides a TRUE zero gravity sensation. Our recently redesigned remote includes a "Lights Out" backlight feature! Prepare for a supreme seating and reclining experience!
Twilight Technology
Golden's Twilight Technology features many innovative designs and clear advantages when compared to other lift chairs and their capabilities. Among these advantages is the added dimension for reclining. Not only does the back of the chair recline, but the chair base itself reclines to a 30 degree angle. This provides a cradling sensation like none other.
Furthermore, the 'zero gravity' position allows you to achieve a state of total relaxation by putting your body in a combination of 30 degree angles seemingly giving the sensation of floating on a cloud.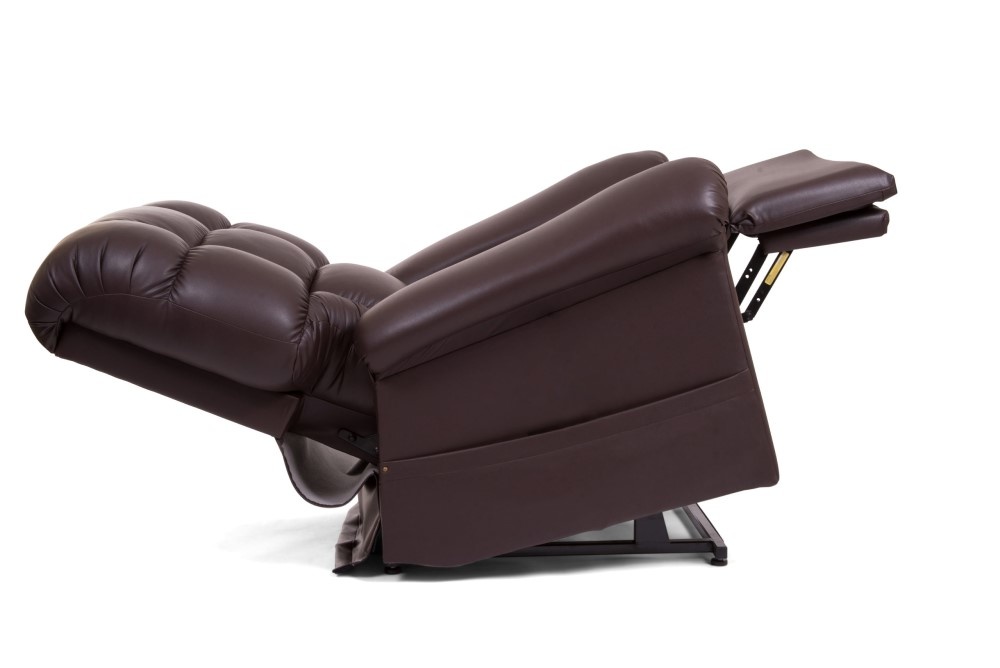 ---
Features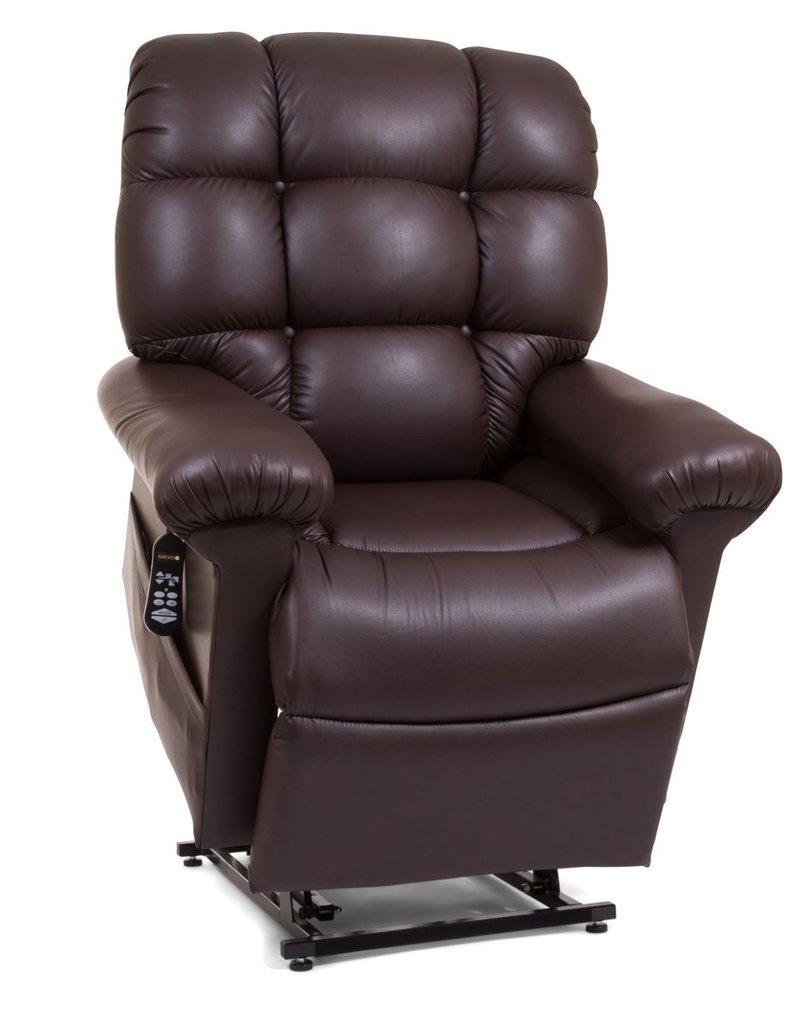 When you think of the words, "lift chair" you may think of something similar to what has been described to you on this page. However, the MaxiComfort Cloud with Twilight is no ordinary lift chair. Additional features have been included on this lift chair to provide the absolute best experience in reclining technologies.
Consider the power lumbar feature. This feature provides additional support to your lower back which can eliminate back pain that may occur after spending too much time on your feet. As the name suggests, this feature is powered by the motor and automatically adjusts as you recline to your desired position.
Another feature this chair provides is the power headrest. Similar to the power lumbar support, this feature automatically adjusts to support your head and neck as you transition to other positions.
The headrest comes in handy when you need to recline but you still want to see the T.V. or do your daily reading. You'll also find that the remote has a new backlight that automatically dims after you press a button and fades to black after a certain amount of time has passed.
---
Fabrics
The most exciting part about purchasing your very own lift chair is deciding what kind of fabric your lift chair will have. Fortunately, Golden partners with Ultrafabrics to deliver the best quality fabrics and best selection to choose from. That's not even the best part: Golden offers a lifetime warranty on all Brisa fabrics!
Our friends at Golden have put together a great description of what Brisa Fabrics is all about:

"Brisa® is an incredibly soft and luxurious faux leather fabric available on lift chairs exclusively from Golden Technologies. Brisa is the first polyurethane fabric designed with a unique ventilation system that enables it to breathe, keeping you cool and comfortable, no matter how long you use the chair. Brisa's subtle grain pattern is created through a natural process that simulates the supple surface of genuine leather. You can choose from a tasteful assortment of colors."

-- Golden
The quantity of colors is staggering, however, there's a lot more benefits to Brisa Fabrics than just what was stated above:
Stain & Scratch resistant
More resistant to changes in temperature vs. vinyl or leather
Stay cooler in warmer weather
Resists stiffening and cracking caused by cold weather
Cleans easily with soap and water
Most stains can be removed with household cleaning solutions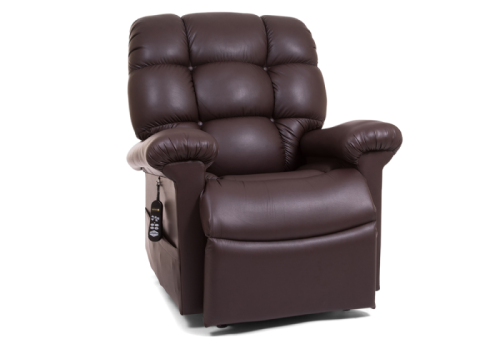 ---
The MaxiComfort Cloud with Twilight is the most exciting innovation in lift chair technology. With its patented 5-motor design and added features such as the power headrest and lumbar support, the Cloud with Twilight lift chair is at the top of the food chain. You'll be wondering why you didn't invest in a Golden lift chair sooner.
---
Our Business is Your Good Health